Environment Day
As part of the Didcot Garden Party we're holding a free environment day that takes place on Tuesday 8 August at Cornerstone Arts Centre, OX11 7NE, from 1-4pm.
The day will look at how we can all help tackle climate change just by making a few changes to what we do and how we do it.
You'll be able to find out how to reduce your energy consumption at home, how to upcycle and event what to plant in your garden to increase our local wildlife habitats.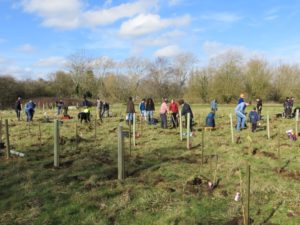 Outside the courtyard area of Cornerstone will be:
Oxfordshire County Council – Community Tree and Woodlands team
UK Centre for Ecology & Hydrology – bug sorting activity
Better Housing Better Health – Energy Advisers
Soha – Energy sustainment and neighbourhood team
CAG Replenish – home composting, worm bins and seed activity
The South Oxfordshire and Vale of White Horse District Council Climate Team
Sustainable Didcot – with a mini swish clothing exchange and information on their repair café
For more information please email didcotgardentown@southandvale.gov.uk